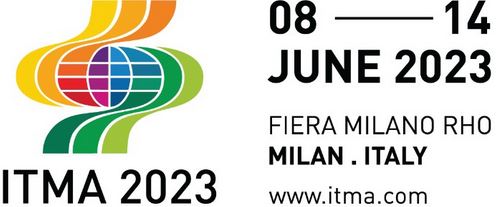 NEW PRODUCTS / DEVELOPMENTS

WickView™
MMT -
Moisture Management Tester
WickView is a unique instrument that uses patented VISUAL SENSOR TECHNOLOGY to measure and record the moisture transport through a textile surface.
This allows you to interpret the efficiency of moisture management in functional materials objectively and accurately!
High-resolution cameras are positioned on each side of the sample to record the movement of the water.
Wickview uses the direction, shape and speed and actual wet area of fabric to measure how moisture (sweat) is transported on and through the textile material. You can also watch this in real time on the screen.
By comparing several samples with each other, you can assess the respective moisture management directly and thus draw important conclusions about the qualitaty properties of your products in a simple way!

Discover TruFade™ with weathering
TruFade is designed for the user and has an excellent reputation for reliability, superior build quality and simplicity of use.
Benefits to your laboratory:
Affordable: complete confidence at a competitive price




Save time: minimal operator training needed, start testing in minutes




Credible and reliable: reference locations in the best independent labs and factories globally




Meets ISO and AATCC standards




Lamps and optical air filters easy to replace – reduces maintenance costs and maximises your investment




Accurate and consistent results – every time




Titan 10
Universal Tensile- und Compression Testing

The new Titan10 two-column tensile tester offers a capacity of up to 10 kN!
Test a variety of applications, such as Yarns, fabrics, seams, shoes, ropes, straps, buttons and much more ...
Titan10 offers laboratories faster, smarter testing with accurate, reliable and reproducible results. A 10kN capacity for testing means that, along with apparel and non-woven products, users will be able to test much stronger goods such as straps, belts, cords, shoe components, luggage, technical textiles and industrial type materials.
The dual column, crosshead design allows for testing of larger samples across a full range of tests including tension, compression, stretch and recovery, tear, peel, adhesion peels and more. A hand-held controller, automated test set up and a wide range of interchangeable tools make Titan10 an ideal choice for busy laboratories.

New James Heal Touch Screen Technology

The revolutionary new touchscreen user interface (TUI), which is currently being rolled out across the complete James Heal test instrument line, has been designed to significantly improve efficiency and productivity.
In a robust, impact-resistant and water-repellent displays, the software can be set to your languages.
With intuitive, easy-to-navigate navigation and a "home screen" that displays all the important information, this latest James Heal innovation makes a noticeable improvement in ease of use.